When it comes to understanding the rule of law in the United States, there are many different considerations that need to be taken into account before a clear picture can form. Trying to understand law in the States is one of those things. After all, there are so many different types of law and varieties of law that it can be almost impossible to keep them straight at times.
Criminal Law
Criminal law in the United States can be split up in a very general way as felony law and misdemeanor law. This is an oversimplification in some ways as there are a variety of different levels of felony, just as there are a variety of different levels of misdemeanor. Because different crimes have a different level of severity, it's important to understand that these different levels are why a small money burglary has a much different set of punishments than a violent assault or murder.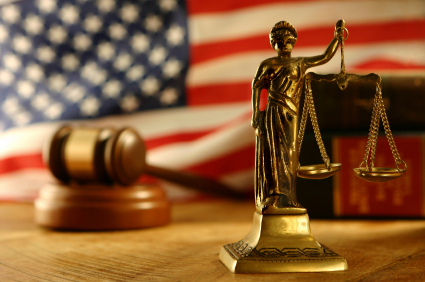 Felonies are serious crimes that almost certainly will result in prison time. This can range from any stealing above petty theft to nearly all violent crimes. In addition to this murder, arson, and sexual assaults all fall under various forms of felony.
Then there are misdemeanors which are a much lesser type of crime than felonies. While these can still be very serious, it depends on the level of crime and many will be mere fines or short amounts of jail time as opposed to long term prison. Once again it depends on the level of misdemeanor that was committed.
Misdemeanor assault, for example, is still considered a form of assault and will be one of the harshest misdemeanors and can result in limited jail or prison time depending on the state and whether it's a first time offense or a much more serious one.
On the other hand technically things like DUI or petty theft are often considered misdemeanors. These sometimes may demand a few days of jail time and almost always include a fine of some type but they will not result in prison time.
Misdemeanors are often graded on a letter grade like a Class A Misdemeanor or a Class C Misdemeanor, etc. The end result often depends on a variety of issues including the crime, the evidence, and the past record of the defendant.
Civil American Law
Civil law refers to lawsuits and civil court is where these issues are played out. Lawsuits can come for a variety of reasons including negligence, actions that result in financial or physical harm but aren't a crime. Jail time isn't in the cards when it comes to civil law and this is mostly about monetary means.
Juvenile American Law
When it comes to laws in the United States, it's also important to note that there is a major different between juvenile law and adult law. While juvenile law is for minors, there are some differences from state to state. The general federal standard is that individuals being tried who are under the age of 18 are considered minors and therefore will most often be tried in juvenile court where rehabilitation in juvenile facilities will most often be picked over jail or prison.
However depending on the seriousness of the crime and if the individual is 14 or 16 (depending on the state) they might be tried as an adult.
American Law, In Conclusion
When it comes to American law, the fact that states have so much autonomy makes a big difference when it comes to what the penalties are going to be for individuals who are on trial. Knowing American law means knowing these amazing differences.